News
ISO 9001:2015 - Certification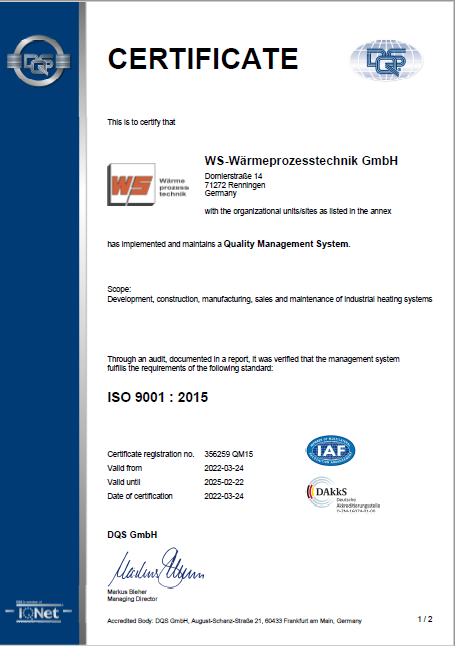 Within the scope of the Quality Management System as outlined under ISO9001:2015 e-flox has been successfully audited and certified in January 2019 as affiliated Company of WS-Wärmeprozesstechnik GmbH by DQS GmbH.
This certificate is valid until February 2025.
Biogas to hydrogen: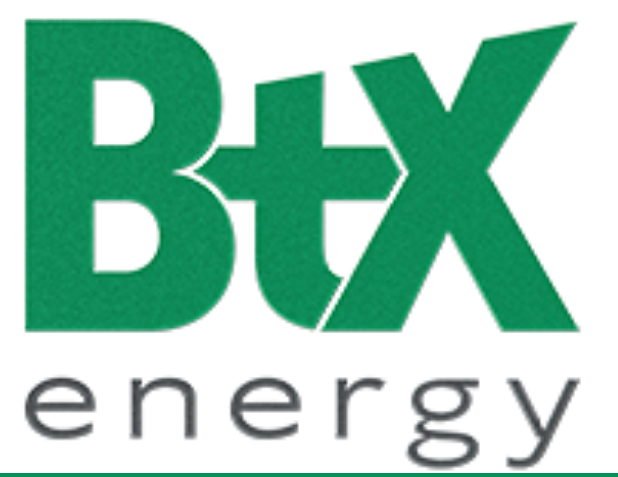 Our new product line are hydrogen generators for biogas. Engineering is the task of e-flox, steam reforming is done by WS Reformer and project developement by BtX energy. The container plant for 100kg H2 can already be inspected on our factory premises. Commissioning is imminent.
Renewable energy:
Since foundation of e-flox renewable energy systems are our core business. At biogas upgrading plant an landfill sites e-flox plants help to avoid emissions and recover energy for heating purposes. Our technology is based on FLOX® combustion developed by WS Wärmeprozesstechnik GmbH. Together with our new brand "Green Gas Ready" we are committed to green gases like bio gas, bio propane, green hydrogen, and syngases.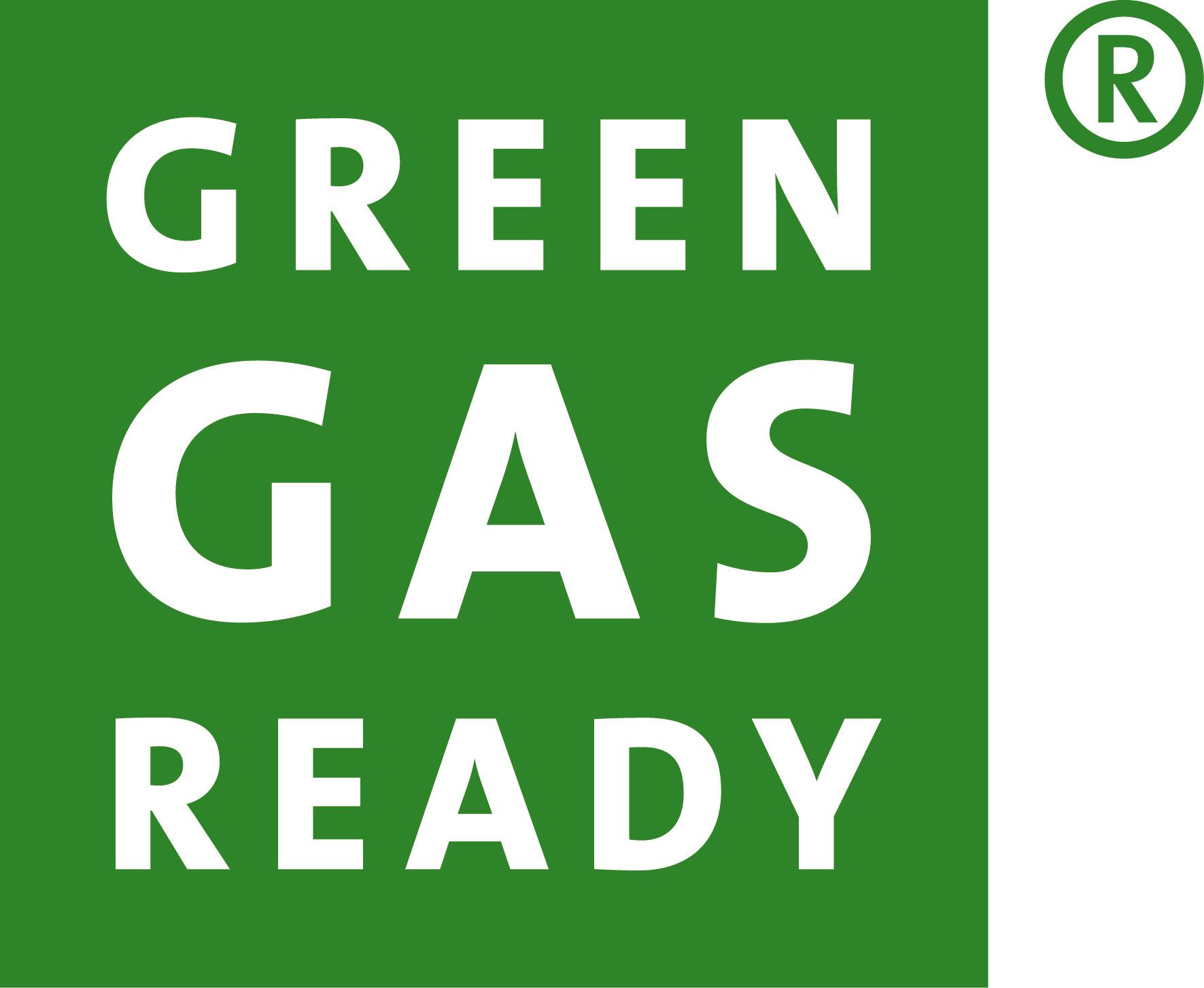 Trade fairs / Conferences

We would like to thank all visitors of our booth at the pollutec in Lyon.
International markets
Italy
e-flox has entered the Italian market. Near Modena e-flox just comissioned a combustion plant at a bioga upgrading site. With Italy e-flox plants are use in 14 countries to reduce emissions.
Commissioning of biogas conditioning plant Sofielund (Sweden)
Near Stockholm Schmack Carbotech commissioned in 2015 a biogas plant for the conditioning of biogas from organic waste. For this project e-flox contributed a lean-gas combustion unit for the treatment of off-gases coming from a PSA process. The off-gas combustion contributes to cover the heat demand. In addition to that a boiler for peak load directly converts raw gas into a heat output of up to 1 MW. The entire e-flox plant had been factory-assembled and integrated into containers in Germany and thus supplied and delivered as complete units.
France
e-flox plants are used in France mainly to treat off gases from biogas upgrading plants. Biogas is upgraded to bio methane. Biogas originates from agricultural waste and municipal landfills. The french market for biogas ist still growing as the government pushes sustainable energy. Twenty-two plants are already in operation and more plants are under construction.
Further news
German environmental award 2011:
Dr. J.G. Wünning and his father Dr. J.A. Wünning won the German Environmental Award 2011 for the invention and dissemination of FLOX technology.